Shields in Minecraft
Crafting Shields
Shields are crafted from Wood Planks and an Iron Ingot: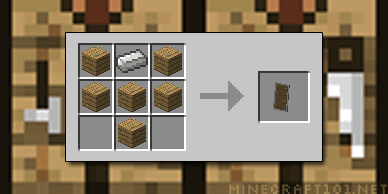 Decorating Shields
Your shield can be decorated by combining it with a Banner. This will consume the Banner.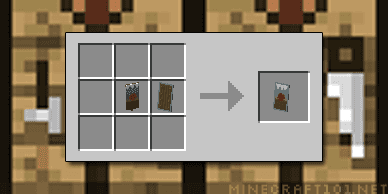 Using Shields
Using a shield will help to protect you against any attack coming from in front of you.
You can hold a shield in either hand. To use it, right click. When using a shield:
damage from melee (or hand-to-hand) attacks will be reduced by 66%
you will take no damage from projectiles such as arrows
you will be protected from some other attacks suck as flame or punch effects on arrows
your movement will be slowed as if you were sneaking
Which hand?
Be aware that if you hold a shield in your Main Hand, the right mouse button will always make you use the shield. If the shield is in your Off Hand, (the inventory slot with a shield on it!) then it depends on what you have in your Main Hand.
You CAN use a shield with a sword or axe in your Main Hand.
You CAN'T use a shield with a bow, or food, or a potion in your Main Hand.
You MIGHT be able to use a shield with a torch or placeable block in your main hand, but only if you are not able to place that item with a right click.
Damage to shields
Your shield will be damaged whenever it blocks an attack, and eventually need repair.
When you are attacked by a player using an Axe, there is a chance that your shield will be disabled for 5 seconds.